Why Are Social Media Craving for Original Marketing Content?
When many people are doing the same thing, trying to become the best at it, the chances for each and every of them to succeed are decreasing significantly. When such a thing is happening on the Internet, the odds are getting even more complicated, due to the global presence of the world web. Every person in the world can do anything they want online. People write studies, give lectures and communicate in any other way with clients in every part of the world. But the main key to the door of such a high level of global communication are definitely social media. With the advent of Facebook and Twitter (earlier MySpace), together with Pinterest, Instagram and to a certain degree YouTube, the speed at which the information is shared has become completely insane. Naturally, whenever there is such an important advancement in any niche of human work, there also emerge new business opportunities. But the huge number of people using social media requires original and ingenious content for advertising businesses and products. If you want to get even more followers and likes, consider paying for promotion says Mark Lewis, Marketing Analyst at Buzzoid.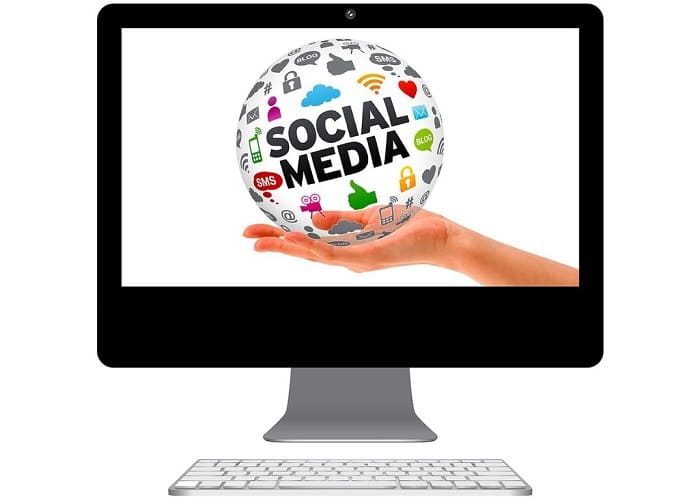 Monotony kills – get hot
Although social media are meant to be fast, interesting and mind-expanding, people have slowed down their functionality with trivial material and that often suffocated the information flow in social media. For instance, Facebook is brimming with middle-aged women posting pictures of their pets and teenagers posting their photos from a night out. Of course, no one can be stopped from using a social group from they want, but business demands for a more serious and direct approach. Just remember that Calvin Klein commercial with Brooke Shields in 1981 and the courage that Mr. Klein showed when being so bold in those still conservative times. And today, when we have all sorts of media at our disposal, we use them to post pictures of cats or where we drank beer.
In order to use social media in a creative way to advertise your business, you should make a conglomerate of interesting photos, videos and witty one-liners – a real multimedia business approach. By bringing together images, motion pictures and intelligent verbal or textual content, you could turn the whole thing into your favor. It would be a shame not to use all these opportunities that social media offer to stand ahead of other businesses.
Business-oriented advertising
While social media that get overpopulated by people of all generations and classes scan still have an important role in online marketing, more serious businesspeople are turning to business-specialized networks, such as LinkedIn. It is not the only one, but it is best-known. When registering to this business social group, you are able to post your CV, latest achievements and current projects are currently working on. This business network serves as a window shop for every business and individual that signs up for it. It is probably one of the best ways of advertising your business and even products online. What is even better, it is easy to connect LinkedIn with Facebook and Twitter accounts, too.
Also, such a concoction of options enables you to post new materials almost in real time. If you have just made a photo with your mobile phone that could be relevant for your business, you could post it immdiately. It enables mobile users to take advantage of social media. In addition to that, you could use your mobiles to send your business partners or clients updates on your social profiles in form of SMS or an MMS with latest relevant business pictures.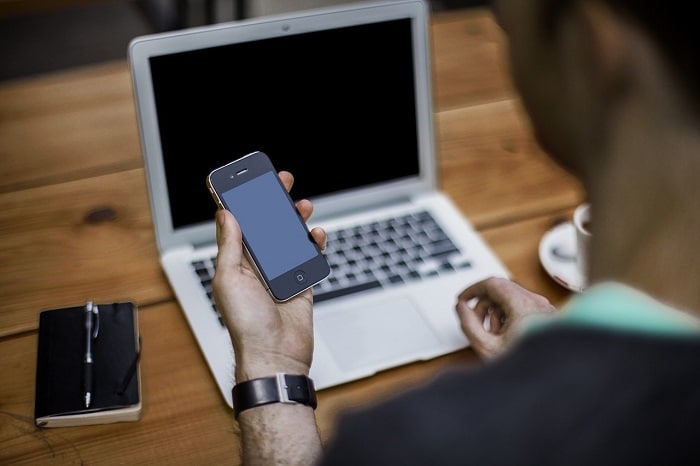 Social media marketing savings
Businesses that are still not so potent to need their own websites, social media can serve as a great means for the beginning of their online life. Since opening an account in these media is free of charge, you simply sign up and give the account the name of your business. The first step that you should do is connecting with your real-life friends or the people who you have as friends on your own Facebook profile. When they start sharing your business profile, too, it will spread to their friends' walls and you will have a substantial number of followers or friends on your Facebook business profile. It is perfect for your first steps onto the online stage, since there are no web design expenses. However, as soon as you realized that you get dozens of new likes on a daily basis, you can already start looking for the best web hosting service, as well as web design providers, since you will need a real website soon.
No matter how crowded the whole Internet market and mainstream social media might get, original marketing content, often on the borderline with guerilla marketing, will always find a way to the eyes and wallets of its target audience. Just keep your head up, your mind sharp and show the world what you can do to present your products or ideas in a unique way.
Dan Radak is a Web Hosting security professional, with ten-year experience. He collaborates with a number of companies in the field of online security. Currently, closely collaborating with a couple of e-commerce companies. Lately interested in web design. In his free time he makes beer at his home or fishing.