Our team had an amazing time at SXSW! We hosted the 'APPY' Hour Bash March 9th at SXSW Interactive 2012, where Grammy-Award winning Play-N-Skillz performed their new single, featuring Pit Bull for the first time LIVE! (See Photos) More than 50% of the party attendees who gave us their mobile number took part in our trivia quiz during the event! Since this was our first time at SXSW we learned some important tips–what it takes to survive and get as much possible from the trip.
Make contacts while having fun. It is important to get into the spirit of SXSW and have fun while interacting and searching for new and interesting people to meet. Remember the whole point in being there is to build your business and to make as many contacts as possible. So it's a good idea to keep your ear to the ground and talk to as many people as possible. You never know who you will meet. Don't forget to enjoy the random events that are happening all over Austin.
Have a general plan but don't overdo it. Know what you want before you get there and make a plan, however try to go with the flow too. Make sure you register with the South by Southwest Directory so other people will know you are there too. If you are traveling with a team or with a buddy, you should spread out and explore! Check out and cover as much space as you can. The only way you learn about the best parties is by keeping your ear to the ground.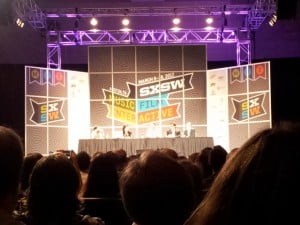 Learn Something New! Attend at least two panels a day. You might find that the most popular panels have lines lasting for hours. You can avoid this crush by asking as many people as possible which panels to avoid. Some panels have great titles but they are totally dull. So ask around. Otherwise you can waste your time.
Stay Connected. Your mobile phone is the most important thing you can have on hand. Use text messaging to stay in touch with your team members. With group text messaging you can keep your entire team up to date with the latest happenings. There are lots of secret events and private parties and by texting you can let your whole team know where they should be next. Check out some of our texts…
Jay-Z has a concert Amex said everything was sold out 4:30 in the morning
Mashable was sold… printing on paper Mashable is going backward.
Virtual business cards group texting is the only way to go
50 Cent brought Eminem onstage to classic 'Patiently Waiting" verse off Get Rich Or Die Trying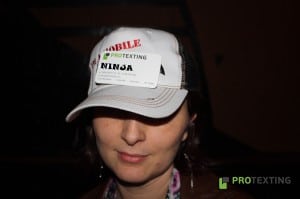 Travel Light. Our team was very fortunate because we all have virtual business cards! We don't need to carry business cards, post cards, CDs and other stuff. Everything we needed was in our phone!
Keep your contacts. The best thing you can do is follow-up with your most important contacts. It's not enough to have just met someone. You need to have an ongoing way to stay in touch. Add them to your list and schedule a time to check in with them throughout the year. When you first follow-up don't pitch people or do a sales thing. Just get in touch and stay connected. Think of a creative way to stay in touch. Could be group text messaging!
Key takeaways–we learned mobile marketing has the power to drive innovation, success and sales in every industry, consumer and B2B alike. We were happy to host the party with BestBuzz. We met a lot of great people, learned a lot and had fun. Looking forward to next year! –KK
Updated 18 Jan 2016
Start your
FREE TRIAL Today
🤳
OR
Book a DEMO