Real Estate has always been a highly competitive business. Getting listings and leads before other realtors is a big part of success in this field. With interest rates rising, the real estate market is likely to become even more competitive. In this type of environment, a realtor needs to implement new methods of reaching clients first. Those who fail to do so will ultimately see their sales fall in comparison to those who do.
One simple, yet effective, strategy realtors can implement in 2020 is SMS marketing. Here we will look at exactly what SMS marketing is, how it works, and why it should be used.
What Is SMS Marketing
SMS stands for short message service and is referred to as 'text messages' by many people. SMS marketing works by sending a potential client a message with promotional offers which often include a web link that users can follow to the advertiser's website.
In the context of real estate, a realtor might send out a message informing his client list of a new listing, price reduction, open house times, or just a reminder to view the listings they have. SMS technology allows the sender to add a level of personalization to the message. For example, the SMS can be set up to use the name of the person as written in the advertiser's contact list.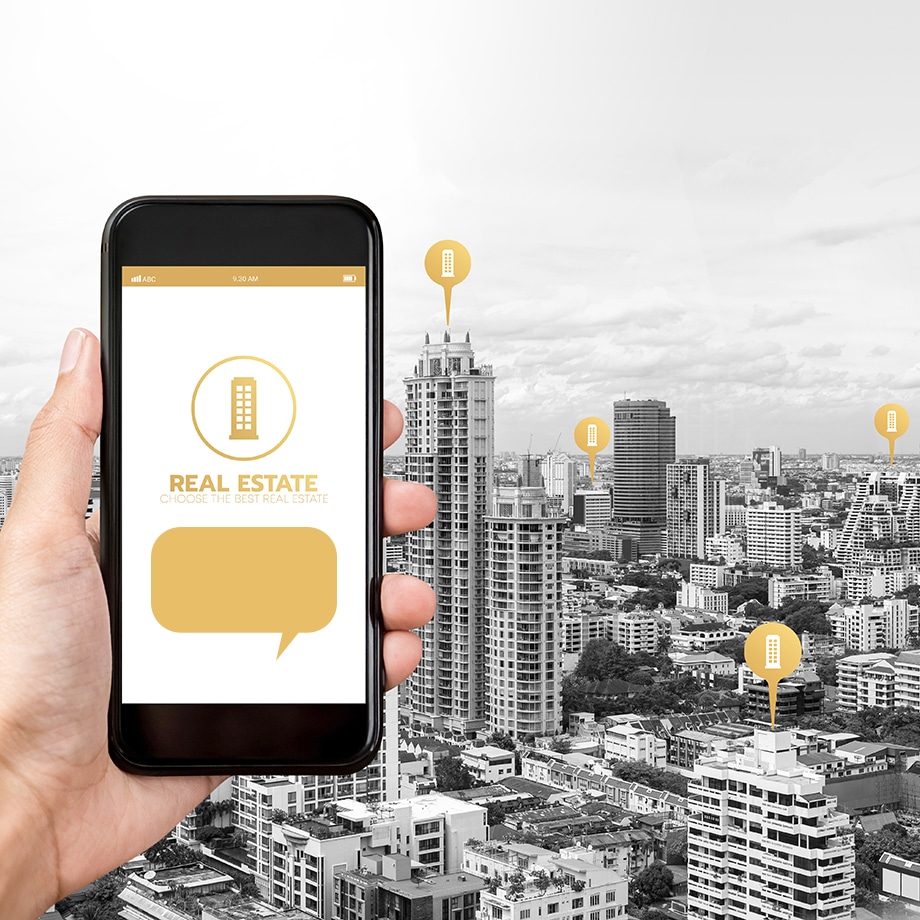 Why Use SMS Marketing
Automate Responses: The SMS can be configured to have a set number of responses should a person respond to the message on their end. It can be something as simple as a message stating that the agent is not available right now but will respond as soon as possible. It can also be set to have predetermined responses to certain questions such as "How much" or "When can I view the property".
"Setting up a response, even if it is simply one promising a phone call shortly, helps increase the perception of professionalism and immediately creates a channel of communication between the realtor and the client," writes Shirley Connor a content manager.
Easy Lead Qualification: The process of qualifying a lead and setting up an appointment used to be a much more time-consuming task. The realtor would have to collect information over the phone to determine whether or not the prospect is in a position to purchase a house. They would then need to organize a time and date to show the property.
With SMS marketing, a lead can be directed to the agent's website where a form can be filled out that will determine if the lead is qualified. It will then allow them to set a date, making sure there are no conflicts for the chosen time slot. The realtor will get all the info, as well as the showing, without having to do the manual work themselves.
SMS Marketing Is The New Cold Calling
The amount of qualified leads generated over the phone is falling every year. People are simply not as inclined to answer their phone as they were before. This being said, people will read just about every text message they receive.
"It is also far superior to cold calling simply due to how many people one can reach with a fraction of the time, energy, and cost. In the classic cold calling setting, individuals would be spending time on the phone, going through their database of contacts and calling each number," writes Jamie Headburn, a tech writer. This process can take days, even weeks, whereas an SMS marketing campaign can send a message to one's entire database in a few seconds. This becomes especially valuable if one uses a paid inside sales agent to make the calls. Whether it be the realtors time or the cost of paying someone else to make the calls, SMS marketing is, by comparison, an extremely cheap option to reach the same amount of people.
Cold calling can be mentally and emotionally draining. Even the most hardened salespeople are eventually affected by constant rejection; it is emotionally taxing. This is especially true if there is a string of, particularly nasty individuals. Not having to deal with the emotional drain of cold calling is a major benefit to SMS marketing.
Michael Dehoyos is a content marketer and editor at Academic brits. He specializes in working closely with companies, determining their needs, targets, and brand imagine ideas, to develop a tailored marketing strategy. He is also known for his numerous articles and publications, many of which can be viewed at Dissertation Help.
Start your
FREE TRIAL Today
🤳
OR
Book a DEMO