Bulk SMS campaigns are one of the best ways to engage with your customers and prospects. These are text messages you send out to your whole list of contacts to promote a particular product, event, or news item. You can also create campaigns for contests, surveys, and polls. You may be wondering about the best time to send bulk SMS campaigns. Let's look at some of the factors to consider when planning your campaigns so you can learn the best times to launch them.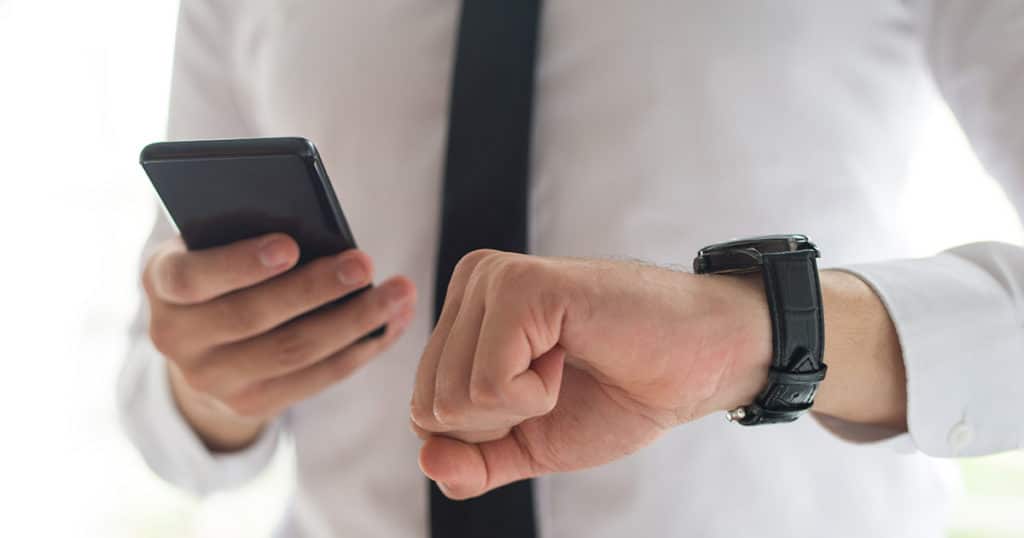 The Power of Bulk SMS Campaigns
A bulk SMS campaign is similar in concept to an email blast where you'd send out emails to your whole list. There are quite a few advantages to this type of text message campaign.
Fast and reliable. If you want to reach a group of people quickly, SMS is one of the fastest and most reliable ways to do it.
Text messages are opened at a much higher rate than emails, making it highly probable that your message will be seen.
People take their mobile phones everywhere. You can reach your audience with text messages whether they're home, at work, shopping, or doing anything else.
SMS campaigns are ideal for timely information such as an upcoming sale, event, or meeting. Not only do most people open text messages, they generally open them within seconds of receiving them. By contrast, recipients may let emails sit in their inboxes for many hours before glancing at them.
Determining the Best Time to Send Bulk SMS Campaigns
Scheduling is a key factor in any type of marketing campaign. While it's true that people tend to read text messages quickly, it still makes a real difference when you send them. The truth is that no matter when you text people (except perhaps in the middle of the night), they'll probably read your message promptly. This doesn't mean, however, that they'll respond the same way. You want to identify the best times to persuade people to take action. This has to do with the demographics of your audience as well as the purpose of your campaign.
Some studies have found that the most popular time to send text messages is noon. This is a good default choice but it also depends on other factors. If you want people to attend a 12:30 luncheon, you'd better send it a bit earlier.
For offers that rely on spontaneous decisions, it's generally best to send the message close to the time you want customers to take action. For example, if you're promoting lunch specials for your restaurant, you might send out your bulk campaign at 11:30 AM, when people are getting hungry and thinking about lunch.
For an upcoming or regular event, consider how much time people need to make plans. You can also send out multiple messages so they don't forget. At the same time, don't overdo it as you don't want to annoy your customers. Suppose you have a restaurant or club and are sending out messages about an open mic night. If the event is Tuesday at 8 PM, you don't want to wait until 7 PM that night to let people know. At the same time, informing them a month in advance would be too early for such a casual event. A few days in advance, with perhaps a reminder on the day of the event would be most appropriate.
The demographics of your audience also make a difference. If most of your customers are working at 9-5 jobs, they may not appreciate getting texts at midnight. You could wake up people who have forgotten to turn off their phones or put them on Do Not Disturb. Similarly, people with families may feel that messages sent on a Sunday are intrusive.
Apps that Will Enhance Your Bulk SMS Campaigns
Protexting has several apps that can help you get better results from all your bulk campaigns.
Text Message Drip Campaigns -Set up a series of SMS messages and schedule them to go out whenever you decide. If you're promoting an event for Saturday night, you might send out messages on Monday, Wednesday and Saturday afternoon.
Scheduled SMS Auto Reply -Ensure that people get a relevant and prompt auto-reply when they text a keyword to you. Scheduling the right auto replies helps you get more out of your bulk campaigns.
SMS Appointment Reminders -We now offer appointment reminders that sync with Google Calendar. Once your clients book an appointment, you can send out messages to remind them, cutting down on missed or late appointments.
Recurring Messages -If you run regular promotions, sales, or events, you may want to schedule messages to go out regularly at a certain time.
Mobile Coupons -Make your offers more appealing by sending out mobile coupons. If these offers are only for your mobile customers, it gives them an incentive to pay attention.
Mobile Surveys -Get valuable feedback from customers on your product, business, or customer service.
These are just a few of the many apps that can help you run targeted campaigns. No matter what kind of message you're delivering, you will see better results by optimizing the timing.
Test Different Times and Days of the Week
You can make an educated guess about the best time to launch your campaigns based on demographics and the timing of your own promotions. However, it's also necessary to track your campaigns to verify your assumptions. Do your recipients respond better to messages sent in the morning, afternoon, or evening? On weekdays or weekends? A day before a promotion, 3 days, or a week?
It's quite simple to conduct A/B tests with SMS campaigns. You might send the exact same message to the same recipients at two different times. Repeating this type of experiment, trying different times of day and days of the week, will help you refine your strategy. Keep in mind, naturally, that not all messages are the same and you have to remember any time-sensitivity of your offer.
Find the Best Times to Send Bulk SMS Campaigns
Your bulk SMS campaigns are good for many functions, such as sending out promo codes, reminding customers of an upcoming event, or sending out a survey. With any type of marketing, the time you contact people can significantly affect your results. By considering the needs of your audience, varying your timing to match the type of promotion, and testing your results, you can get better at identifying the perfect time to send your messages.
Start your
FREE TRIAL Today
🤳
OR
Book a DEMO