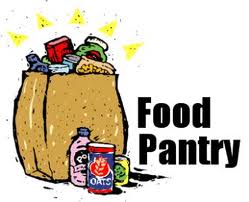 Nicky Gilchrest* works for a non-profit organization North Cove Hilltop which helps families in need. The Hilltop has a neighborhood health clinic where people can use vouchers to get routine medical checkups. The Hilltop also has a food bank and collects donations for canned and packaged food on a year round-basis. During the holiday season from Thanksgiving to New Year's Day the food bank is full of donations and there is tons of extra food that lasts through the spring. Then during the summer months when donations drop off the food supply drops to a very low point and sometimes the Hilltop has been in danger of running out of food altogether. Nicky Gilchrest thought that text messaging would be an excellent way to reach donors and patrons in the community to alert them about the dwindling food supply. Nicky found that it was hard to get volunteers in place during the summer to run a food drive. People are away in the summer taking vacations. Nicky's staff is small and can't run the food drive without volunteer participation. While Nicky sends personal text messages all the time, he thinks using a mobile platform for group text messaging will give him an added communication tool to reach out to community members during the low-participation summer months.
Right now the food bank only distributes food on Wednesday nights between 6 and 8pm. Nicky also thinks that text messages could be sent to food bank recipients to alert them when there was a surplus available for donation on days other than Wednesday. There are a few grocers in town who drop off produce and other perishable food but since they aren't on a regular schedule, it is hard to let recipients know. With group texting, many people can get alerts. Sometimes special situations come up too when Nicky is helping to find temporary housing and he needs to get in touch with a group of families right away. While many low-income families don't have access to email through laptops or desk top computers, everyone seems to have a cell phone. Most of these families don't have smart phones but they are able to receive text messages on their mobile phones. Nicky is excited about referring ProTexting.com. He thinks if group text messaging is successful for Hilltop then down the line he can explore other possible uses like conducting a mobile survey asking feedback from volunteers about the programs.
*Our customers' names have been changed to protect their privacy.
Working with a shelter is a first for us and we are glad to be of help! –Kalin.
Start your
FREE TRIAL Today
🤳
OR
Book a DEMO