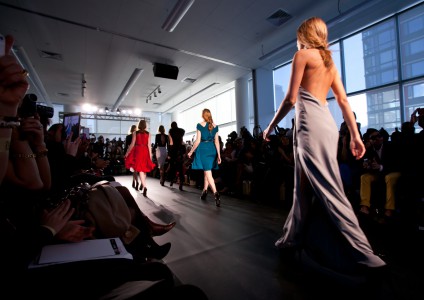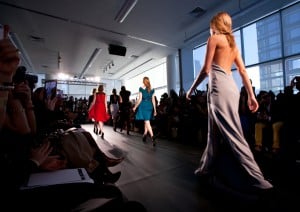 Nolcha Fashion Week: New York presented by RUSK, now in its twelfth season, has announced its' official calendar of events for September Fashion Week, which will run September 10th – 13th 2012, including runway presentations, an exclusive bloggers brunch, fashion lounge, after-parties, networking events, and an official fashion week closing party.
Continuing into their fifth consecutive year, and held simultaneously with Mercedes-Benz Fashion week, Nolcha is one of New York's leading platforms for independent fashion designers and will be showcasing over twenty designers this season.
Wednesday, September 12th, will serve as the main day of runway shows, to be presented at the illustrious Pier 59 on 18th Street and the West Side Highway. Shows will take place at 11:00am, 1:30pm, 4:00pm, and 8:00pm. The first show of the day will feature the best in British Menswear, launching four new British designers into the U.S. market, with notable New York personalities walking in the show. The other shows throughout the day will introduce womenswear collections from the likes of Mariana Valentina, Adolfo Sanchez, Barnui, Pamela Gonzales, and more.
Individual biographies on each of the participating designer collections can be found at: www.nolchafashionweek.com/designers. Looking Good! Stay tuned for our comments from the ground! –Kalin J.
Start your
FREE TRIAL Today
🤳
OR
Book a DEMO