Marketing budgets are already stretched thin and companies are looking for the greatest return on investment they can get. Remarketing is used to take advantage of an interest potential customers may have expressed in your products or services, but never taken the plunge to buy. Remarketing to customers is a great way to boost your revenue because it has a high conversion rate – after all, these are people who are already interested in your products. Here's a quick introduction to SMS Remarketing:
SMS remarketing optimizes this strategy by leveraging SMS technology. SMS open rates are almost five times higher than email rates which makes SMS marketing an incredibly cost effective technology. Of course we're opening our SMS messages – chances are we're already holding our phones! Take advantage of SMS remarketing to bring cold leads back to life and watch your revenue grow.
How To Get Started
Before you can launch an SMS remarketing campaign, you're going to need individual's cell phone numbers. Chances are you're already collecting email addresses for your email marketing campaigns, but collecting contact numbers is an additional challenge.
"People are, on the whole, less willing to part with their contact numbers as they're perceived as more personal," says Mabel Dawson, a tech writer at PhD Kingdom, "but convincing them to part with this information oats dividends when your SMS remarketing strategy kicks in." If you generate most of your leads through your website, start incentivizing viewers to leave their contact number, and if you have a physical store encourage your staff to collect contact numbers from shoppers.
SMS Remarketing Tips
SMS remarketing can be incredibly successful as a marketing strategy. Remarketing can serve as an intervention in interrupted transactions, boosting sales where otherwise none would have occurred. Here are some SMS remarketing ideas to get you started.
Abandoned Cart Remarketing Messages
Shopping cart abandonment is a real issue for the e-commerce sector and there's nothing more frustrating for businesses to see shoppers come within clicks of a purchase before moving on. SMS remarketing can intervene in these scenarios, reminding customers of their interest in your products.
Abandoned carts always contain something customers were interested in and often the slightest nudge can bring them back to your store to make a purchase. You can easily incentivize customers to return, offering time-limited discounts or customer support and information via SMS. Conversion rates on abandoned carts are around 10% – don't let your customers walk away, this is a revenue stream you can't afford to miss.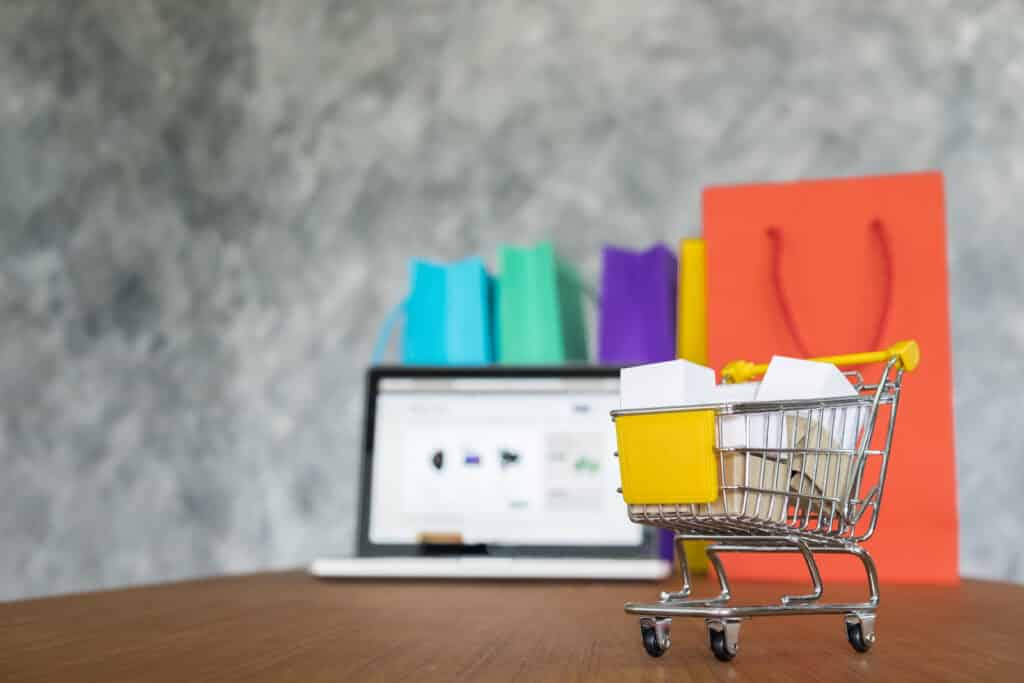 Offering Coupons and Discounts
SMS remarketing is a fantastic opportunity to let your customers know about flash sales and special offers you have coming up. "Thanks to the incredibly high open rate of SMS messages, you can be assured that customers will find out about your sales," says Ralph Holloman, a journalist at Next Coursework, "and SMS messages are a quicker and easier method of issuing marketing content compared to emails which demand some level of design. Emphasis on your sale and a link to your site are all you need for an SMS remarketing message to hit the mark."
Personality Counts
Personalization makes a big difference to customer engagement across all marketing content and this is especially true for SMS remarketing. Because customers consider contact numbers to be a more personal detail than email addresses, SMS marketing should be highly personalized. Curating bespoke deals based on customer data, loyalty or preference are a great way to use targeted remarketing.
Collect Metrics
Measuring the results of your marketing campaign is essential to find out what's working. Track how many people are clicking through the links you include in your SMS remarketing to see if the wording and personalization of your messages is optimized. The deliver rate of your SMS remarketing messages is another important metric to track – too few delivered messages will cost you and could motivate a rethink of how you're collecting contact numbers in the first place.
Wrapping Up
Remember, there's a balance to strike between pushy and helpful – make sure your SMS remarketing is adding value to customers' experiences. With the average citizen now spending over three hours on their phone, SMS remarketing gives a straight shot into people's hearts and minds. Take advantage of SMS remarketing to breath new life into old leads and reach more customers than ever before.
Start your
FREE TRIAL Today
🤳
OR
Book a DEMO