Recent study shows that about 76 percent of US businesses will be investing in SMS marketing this year 2022 to boost their sales.  This is a huge increase compare to previous years.  Business are starting to add more and more SMS text marketing to their Holiday promotions.
Now the festive season is upon us, it's an ideal time to maximize sales with a strong marketing plan, including SMS marketing. With an open rate of 98% which is more than 4 times the rate for emails, it's an opportunity not to be missed. Also, 90% of users who sign up for SMS marketing or SMS coupons feel that they get good value from it and would recommend a friend to sign up. Did you know that text messages are usually read within a staggering 5 seconds of receipt? With figures like these, it's easy to see why you should harness the opportunity for a marketing campaign in the Holiday Season.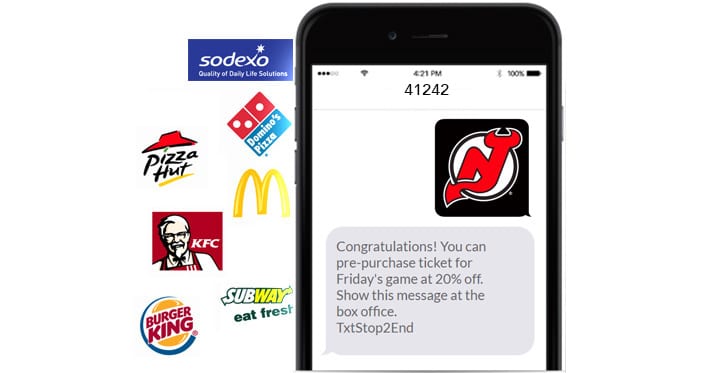 According to a Gallup poll, a quarter of Americans plan to spend $1,000 or more on gifts this year. So how should you go about boosting your sales this Holiday Season and making sure that as much of that $1,000 as possible is spent in your store?
Create an SMS Marketing Plan
Firstly, it's advisable to start thinking about your campaign as soon as possible. People start their Christmas shopping early and the festive decorations and offers start appearing in stores and online many weeks beforehand. This also allows time for the proper research which is the next important issue to consider. Take a look at what other competing brands are offering this season and how your product fits into that – what can you offer that will set you apart?
Target the right demographic
The next important point to consider is targeting the right demographic. This is particularly important with text message marketing because although a vast proportion of the population use mobile phones and smartphones, you still need to consider which groups are more likely to engage with your SMS marketing and respond positively by seeking further information or heading to your store or website. For example, research has shown that younger people are more likely than the older population to be encouraged to buy something they discovered through SMS.
Send specific Holiday season messages
Considering how to maximize the benefit of this time of year with some season-specific offers is also imperative – don't waste the opportunity to drive a lot of people to your website and footfall through your store. Rather than sending out the same messages and offers that you have all year round, think of something special aimed specifically at the Christmas or Winter Holiday season customers. This can be tied in with SMS coupons; for example, offering a 20% discount if the customer spends a certain amount of money in store before 22nd December. Not only will this tap into the Christmas shoppers market, but if you combine your efforts and make people aware of the SMS coupons they can get, by making it very prevalent on your website for example, then you may even attract more people who will sign up for the coupons and your text message marketing, feeding sales not just this Holiday Season but into the future.
Create urgency
Don't forget that around 70% of people say they actually like receiving offers on their mobile phone, so it's a great marketing tool to use. Another consideration is to think about the timing of the text message; these days shopping centers and malls typically stay open late during the Holiday Season for festive shoppers, so a well-timed text marketing communication in the early evening might reach a potential customer's phone at just the right time so they can act immediately. This is where time-limited offers are also a good marketing tool – if a deal is for one day only, it's more likely to get a good response, especially during this season when people are looking to cut their costs on gift purchases and get their shopping done before a certain date.
With the sheer numbers of people you can reach out to with the use of SMS marketing, it's easy to see why this is such a great marketing tool. However it's important to remember that it's usually best to combine your efforts to improve results. With the Holiday Season in mind, when a well-timed SMS coupon is sent out in conjunction with a professionally designed website with a Holiday Season feel and some extra special items that you can't get at any other time of year – well, that's when you can start to see greater results.
Don't wait till the last minute and get started today with a FREE demo >>
Start your
FREE TRIAL Today
🤳
OR
Book a DEMO