If you are a Zipwhip customer, you probably know that the company is shutting down its text messaging software soon. The deal was struck on July 14th, 2021 and left users wondering what is going to happen and where does that leave you when it comes to sending business texts? You'll need to find another reliable provider as well as export your data to a new platform. Let's look at what's happening with Zipwhip and what steps you should take so your text message marketing campaigns can continue without interruption. 
📑 Table of Contents
What's Going On With Zipwhip?
What is the Immediate Action I Need to Take to Avoid SMS Service Interruption?
Where Should I Go When Zipwhip Shuts Down?
Why ProTexting is the Best Zipwhip Alternative
How to Switch to ProTexting
How to transfer my Zipwhip 10DLC to ProTexting?
How to Export Your Zipwhip Data
Find a Zipwhip Alternative as Soon as Possible
---
What's Going On With Zipwhip?
Zipwhip, a mobile messaging service with around 30,000 customers, was recently acquired by Twilio. As a result, the software powering ZipWhip's messaging service will be discontinued. This isn't good news for customers who have been using this software.
As of this writing, Zipwhip has not announced an exact date for the shutdown. This places customers in a difficult position. On the positive side, they aren't shutting everything down at once. They're doing it in phases and services won't be discontinued until the third and final phase. If you rely on SMS messaging for your marketing, you want to be prepared. It's, therefore, a good idea to start shopping for an alternative now.
What is the Immediate Action I Need to Take to Avoid SMS Service Interruption?
We would advise Zipwhip clients to start exploring the alternative platforms in the SMS Marketing Space prior to Zipwhip shutting down. The Zipwhip shutdown has been announced to be completed in stages. Once the final stage is complete you simply would not be able to use their platform anymore.
Where Should I Go When Zipwhip Shuts Down?
You may want to make the switch before Zipwhip finalizes its shutdown to make sure you can continue your campaigns without interruption. When you look for an alternative, you want to make sure you choose a company that's reliable and that can meet your text message marketing needs. Factors to look for include:
Experience in the industry.
Great customer service.
Flexible plans to fit your budget.
A variety of apps and features to run effective campaigns.
If you were a Zipwhip customer, you may have loved their service or had certain complaints. Either way, you'll need to find a viable alternative soon. There's one service that meets all of the above criteria and that can serve all of your mobile messaging needs.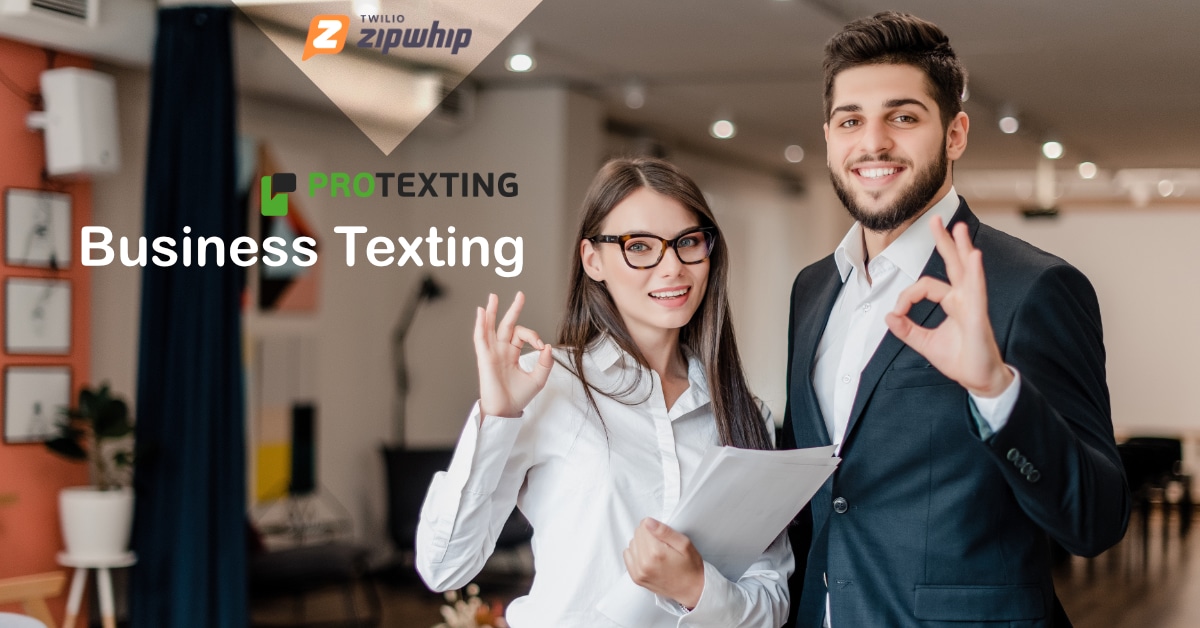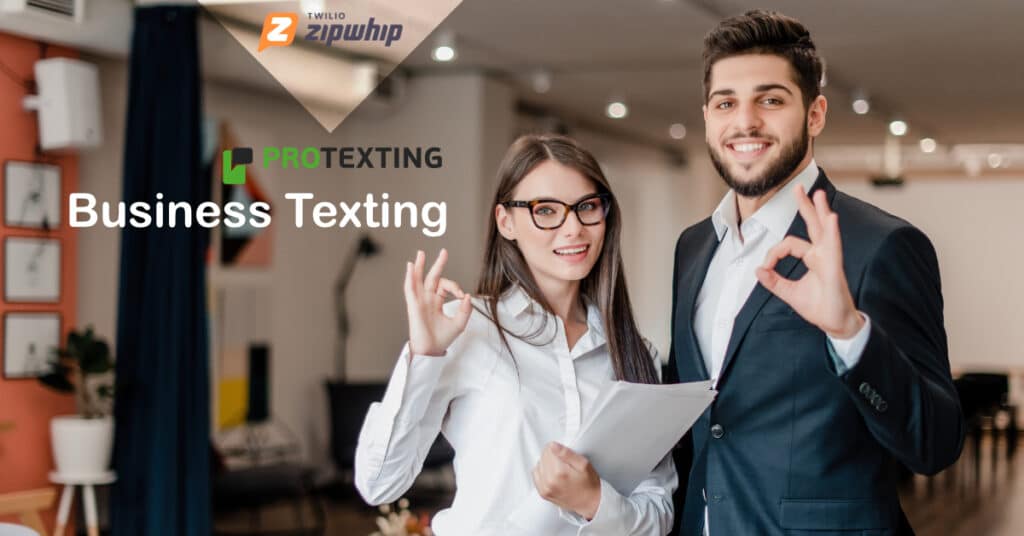 Why ProTexting is the Best Zipwhip Alternative
If you're looking for a reliable, experienced and flexible provider of SMS messaging services, and one that will be around for a long time, you should seriously look at ProTexting. Here are some reasons to consider this alternative.
We offer a variety of plans to suit businesses of all sizes, starting at $49/month. All plans include a FREE dedicated 800 text number, unlimited signups, unlimited incoming messages, the freedom to choose new keywords anytime, secure data with daily backups, email & phone support. No contracts or setup fees.
Lots of apps and integrations to help you set up customized campaigns. Our platform offers text-to-join with mobile keywords, double opt-ins, drip campaigns, virtual business cards, web signup tools, SMS autoresponders, message forwarding, integration with Amazon Sellers, MailChimp, Shopify, and much more.
Our platform can accommodate the smallest or largest accounts. We're equipped to handle large throughputs such as hundreds of text messages per second. This lets you send out even the largest campaigns quickly.
We automatically insert compliance language and remove anyone who unsubscribes from your list, so you don't have to do all that manually and to ensure that your messaging is compliant. You obviously don't want to lose recipients, but it's important to promptly remove anyone who requests it.
You can send messages on a recurring schedule. If you send the same messages periodically (such as a restaurant or club announcing a weekly happy hour), set it up and it will be automatically sent. Change it whenever you want. 
How to Switch to ProTexting
The above are some good reasons to consider ProTexting as a Zipwhip alternative. You can follow the recommended steps for migrating your data. You can create your ProTexting account and start running your campaigns by following these steps:
Call us and speak to one of our managers, all of whom have at least 15 years of experience in the industry.
A short but focused Q & A session will give our team the information we need to provide you with a service that's comparable -and even better- than what you're accustomed to with Zipwhip.
Take a demo of the platform so you get familiar with the features and learn what you need.
Our team can answer any questions and help you determine the plan that works best for you. Once you decide, we send you a link so you can sign up. ProTexting offers many customized plans and you can always make changes based on your needs.
Once you're signed up, the ProTexting team sets everything up for you. You'll be guided and trained on the platform as you learn to create your own campaigns.
How to transfer my Zipwhip 10DLC to ProTexting?
Zipwhip clients must be aware that the transfer of their 10DLC will not happen automatically. It is possible that all 10DLCs can be ported to ProTexting and our team will collect the necessary data and resubmit your 10DLCs with the mobile carriers. One more item to keep in mind is that if you do not want to transfer your Zipwhip 10DLC, ProTexting offers Text-Enabled Toll-Free Numbers for free to our clients. We can certainly extend the same deal to any new subscribers coming over from Zipwhip. 
How to Export Your Zipwhip Data
It would be nice if you could simply export your Zipwhip files in a few easy clicks. Unfortunately, it's not that simple. Their platform isn't exactly set up to easily export your data. You can export your analytics reports but not contact or user lists. It can certainly be done but it will take a little effort.
You can try contacting Zipwhip support and requesting that they export your data. In their TOS, they say that they "may" export messages, based on their "sole discretion." Their policy, then, is that they aren't obligated to perform this service. However, you have nothing to lose by asking.
If Zipwhip doesn't export your data, your other alternative is to do it manually. Go to your Zipwhip dashboard and view your contact list. From there, you can either manually cut and paste or use a web scraping tool. If you need to find a reliable one, here is a current list of web scraping tools.
Find a Zipwhip Alternative as Soon as Possible
It's always inconvenient when a service you've been counting on folds and you have to make changes. It's especially complicated when you have a contact list and want to continue with your existing marketing campaigns. However, this also gives you the chance to explore alternatives and perhaps find a solution that's even better. Until Zipwhip announces its official shutdown dates, you can still use it. However, it would be prudent to find a replacement and transfer your data soon. This way, you can continue your text message campaigns seamlessly.
➕
Start your
FREE TRIAL Today
🤳
OR
Book a DEMO