Location-based advertising (LBA) is everywhere nowadays, especially with technology. For example, if you're near a particular restaurant, you might get an ad popping up on your phone. What's the point?
The point is, companies want to reach as many consumers as possible with LBA. However, LBA can also act as a double-edged sword, if not careful. When used obsessively and or incorrectly, LBAs can annoy consumers, and have them ignore what you have to say.
Fortunately, there's a silver lining: SMS.
In this article, we'll explain how SMS can make better experiences and practices in LBAs, and help you generate good revenue without annoying or swindling your consumers.
How Does Location-Based Advertising With SMS Work?
"Location-based advertising has to do with having mobile ads and location tracking in the same place at the same time," says Greg Lebowski, a marketer at Do My Assignment. "Sometimes, people will press 'allow notifications' on their phones without thinking, thus giving apps, websites, and so on, your exact location for advertising and marketing purposes. Most people will find this tactic sketchy, because LBA requires phones to press that button to get apps to work properly. However, when used properly, LBA can benefit both companies and consumers. In fact, LBA, when used properly, can give consumers what they want before they're even aware that they want it. With text messages, you can create and keep track of your SMS list and groups based on area or zip codes, so that your notifications are more relevant to consumers."
Why Location-Based Advertising With SMS?
Since many people own smartphones nowadays, the traditional advertising of watching TV and listening to the radio is now competing with mobile advertising. When done correctly, LBA can get into the consumer experience to where the consumers themselves are comfortable with them being there. In addition, with SMS, LBA can get to more consumers, since smartphones are the norm.
Methods For Location-Based Advertising With SMS
LBA can come in different forms, including:
Location-based targeting
Geo-fencing
Geo-targeted
These three methods can be implemented in many social media platforms like Facebook, Instagram, etc. Plus, many devices – Bluetooth-enabled, and major companies like Apple – are now taking advantage of LBA to reach more people.
The Pros?
In hindsight, LBAs with SMS can do the following:
Provide consumers with a personalized experience
Provide timely notifications, AND
Help you target the right consumers
In other words, where geofencing and targeting techniques fall flat, LBAs with SMS looks at zip and or area codes of consumers. This offers a more "natural" way to use location to find consumers.
For the first point mentioned above, let's say someone was looking for a shoe store to buy a pair of shoes. They might be searching on their phone for a while. However, if they're subscribed to a shoe store's text messages, they might get a notification (i.e., a sale, a discount code, etc.). Here, the consumer must give you – the business – permission to send them SMS messages.
For the second point mentioned, you can schedule when to send people SMS messages about the happenings in your business. Remember: The keyword is "schedule." People often have daily routines. So, why not have a routine of your own, when sending people LBAs?
And finally, you don't want to just target ANYONE to your LBAs. You want the right people to respond. For example, if you own a cookie store, which group of consumers would you want coming to your shop? People with children, or people with dietary restrictions? (The correct answer, in this case, would be people with children, since … well, many children love sweets.)
The good news is, mobile messaging platforms like Sonar can help you drive more sales with effective text messaging to consumers. Powered by artificial intelligence, along with human power, Sonar helps you keep track of phone numbers, emails, and locations of subscribed consumers.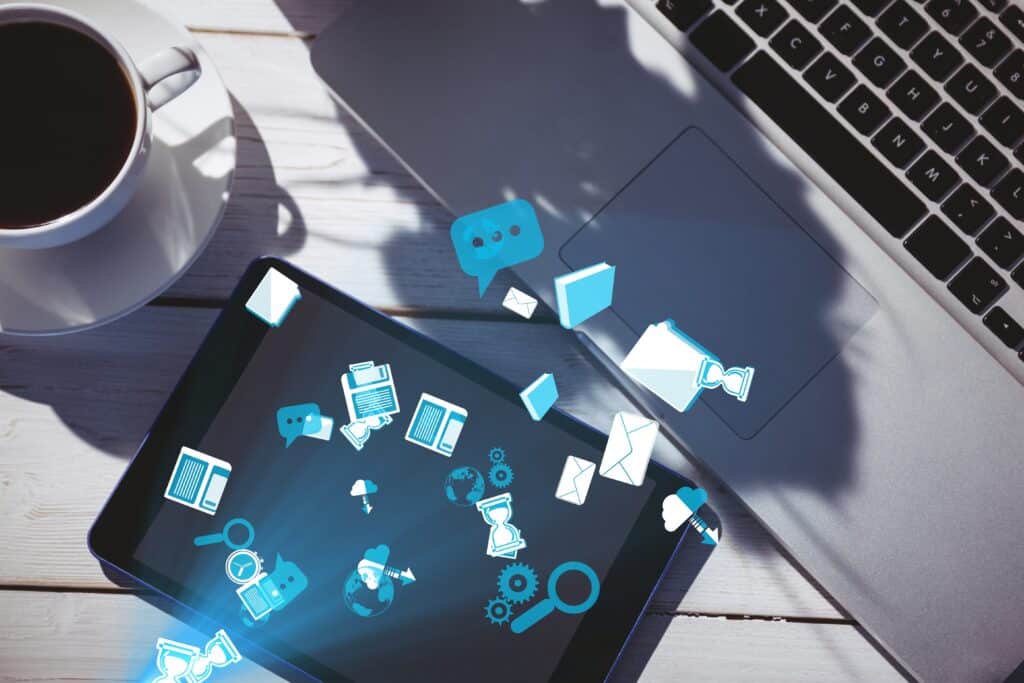 Conclusion
Ultimately, LBAs offer a more effective – and even not intrusive – way to get to the consumers. SMS can be beneficial for LBAs, since not only are people on their phones nowadays, but they also make companies more reputable as businesses.
Remember: The key here is to use LBA the right way, and not in a spammy matter. By taking this guide into consideration, you can wield the power of SMS to use LBAs to your company's advantage.
Start your
FREE TRIAL Today
🤳
OR
Book a DEMO